Jay Residences - Neosho, MO - Satellite Image
At some point each of the five children of Riley Christopher and Mary Harriett Jay lived in the area approximately 6 miles west of Neosho, MO shown in the image below. Riley and Mary lived in the house labeled Wilbur & Beatrice Jay. Wilbur remodeled the original cedar shake house in the mid 1960's, doubling its size. He also built a four-stall garage with an enclosed area for his shop.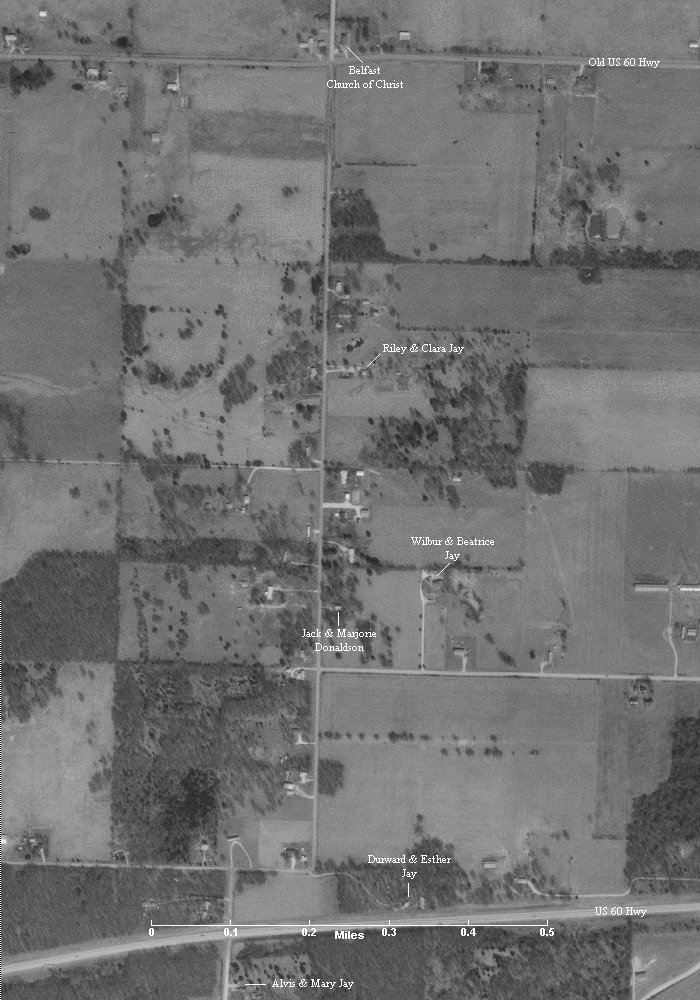 Altered from images courtesy of USGS.
Link to this image by visiting the TerraServer site.
You can also see where we used to go swimming in Buffalo Creek about 3 miles southwest of here at Sweeney's Bridge.
---
Maintained by Dennis Jay - 2001.04.07